Welcome to Virginia Highland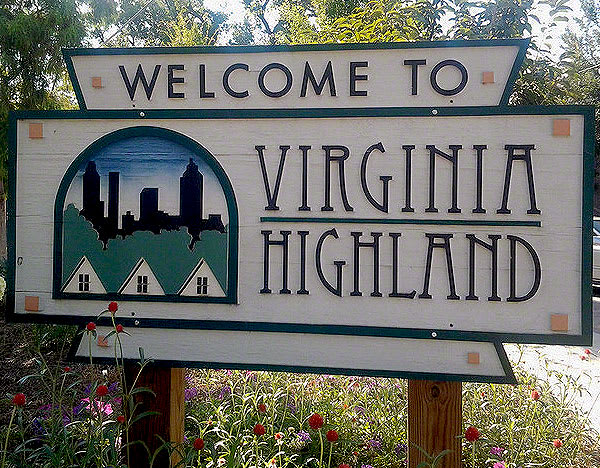 Virginia Highland, Atlanta, GA

Virginia-Highland (often nicknamed "VaHi") is a neighborhood of Atlanta, Georgia, founded in the early 20th century as a streetcar suburb. It is named after the intersection of Virginia Avenue and North Highland Avenue, the heart of a busy commercial district at the center of the neighborhood. The neighborhood is famous for its bungalows and other historic houses from the 1910s-1930s. It has become a destination for people across Atlanta with its eclectic mix of restaurants, bars, and shops and for the Summerfest festival, annual Tour of Homes and other events.
Many Virginia Highland homes have undergone thoughtful renovations, seamlessly blending modern amenities with the neighborhood's rich heritage. Nestled in the heart of the city, this vibrant neighborhood offers a mix of historic bungalows, Craftsman-style houses, and Tudor-inspired residences.
In 2011 readers of Creative Loafing voted Virginia-Highland "Best Overall Neighborhood", and in June 2011, Atlanta Magazine designated Virginia Highland "favorite neighborhood overall". In 2012 readers of Creative Loafing voted VaHi "Best Walkable Neighborhood".
Newspaper articles from the early 1920s refer to the "Virginia Highland" section of Atlanta with regard to the area around the intersection of Virginia Avenue and Highland Avenue. Later in the 1920s, southeast of this intersection the "Virginia Highlands" (with an "s") subdivision was built. However, neither term appeared again in the press until the 1970s.
During the revolt against the construction of the I-485 freeway through Morningside and what is now Virginia-Highland, a pro-highway group called themselves the "Highland-Virginia Civic Association", claiming to speak for the neighborhood. When Joe Drolet and other residents formed a group to oppose the highway in Fall 1971, they chose the name "Virginia-Highland Civic Association". With the victory of the anti-highway forces, the Virginia-Highland name stuck and started to appear in the press in reference to the entire neighborhood between Amsterdam, Ponce, Piedmont Park and Druid Hills.
Around Atlanta, "Virginia-Highland", "Virginia Highlands" and "the Highlands" are all commonly heard. However, only "Virginia-Highland" is the official name of the neighborhood. The other terms are even included in some business names, but are incorrect. The term VaHi, imitating the New York style of naming neighborhoods (SoHo, TriBeCa), first was used in the Atlanta newspapers in 1998. It is now in common use as a shortened, playful form or in URLs of neighborhood media and organizations (examples are www.vahi.org, www.vahinews.com and vahi.patch.com).
Virginia-Highland is bounded on the north by Amsterdam Avenue and the neighborhood of Morningside, on the east by the Atlanta city limit/Briarcliff Road and the Druid Hills neighborhood, on the south by Ponce de Leon Avenue and the Poncey-Highland neighborhood, and on the west by the Belt Line which is the border with Piedmont Park and Midtown.