The housing market is constantly changing and evolving, and it can feel challenging to keep up with current events when you aren't a knowledgeable full-time real estate agent. However, if you're thinking about buying or selling a home in the near future, you'll want to have a general understanding of how the market currently stands and where it may be heading. If you're a current or aspiring homeowner, you may also have questions about how various events impact the value of your property. You'll find answers to many of the most commonly asked questions about the Morningside real estate market in the sections below. If you can't find an answer to your question in this article, reach out to expert Realtor®
Sonny Jones
, and he will be happy to guide you toward the answers.
How is the market doing right now?
The Morningside housing market is currently thriving. According to the latest data from the National Association of Realtors, homes in the Atlanta area have appreciated by
14%
over the past year. Within the past three years, properties have appreciated by 55.9%, which is higher than the average national rate.
In addition, the National Association of Realtors has identified the Atlanta-Sandy Springs-Marietta area as one of the top "
markets to watch
" throughout 2023. With rising job growth and inventory, along with a higher housing affordability than other major cities, the real estate scene here is slated for success, giving Atlanta plenty of potential for 2023 and onward. The report states that 20% of Atlanta renters can afford to purchase a home. Paired with an expanding job market, with several tech companies (namely Apple and Visa) relocating to the city, Atlanta has a ton of promise.
Where is the market headed?
Currently, the national housing market is facing several challenges. Rising interest rates and heavy inflation are presenting additional difficulty for many who are thinking about buying a home. This comes as a surprise after the way the past few years have gone. When COVID-19 first hit the United States in early 2020, interest rates plummeted, and many buyers hit the market to shop for a home. Sellers were able to charge higher prices while still fielding multiple offers above asking prices. This caused the market to grow exponentially, but these trends started to reverse in 2022 as interest rates began to climb to numbers that were higher than past averages.

All of these factors contributed to growing hesitation among buyers and a cooldown in the national housing market. The good news is that most experts predict that this will be mild and short-lived. Some simply think that the market is correcting itself after the events of the past few years. In addition, as indicated above by the NAR, it is clear that the housing scene in Morningside real estate — and Atlanta as a whole — is performing much better than most other areas of the nation.
When might interest rates come down again?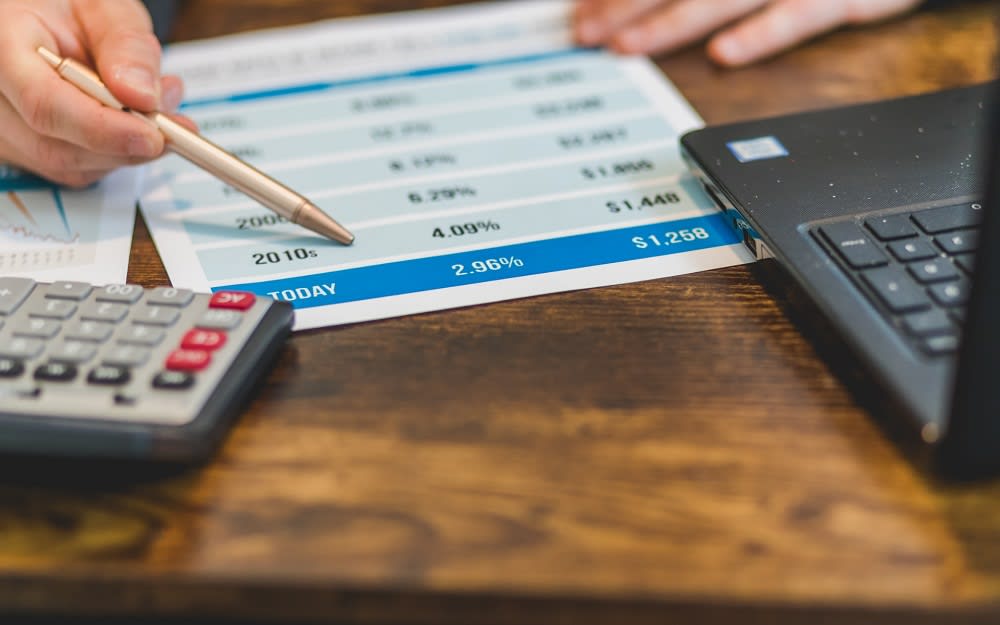 Photo courtesy of Pexels
It's hard to say. The Federal Reserve has hinted at the possibility that rates could drop
sometime during 2024
, but there's a chance that rates will rise again during 2023. Most people think that inflation will have to get under control before a lower rate is seen on the horizon. It's worth mentioning that rates have a history of coming down to past averages after prolonged seasons when they were higher than usual. This means they likely won't always be this high, but nobody can accurately predict when they might drop.
How does inflation affect my home's value?
Inflation typically doesn't have a significant effect on a home's value. It's important to remember that homes are hard assets, so they aren't subject to market volatility in the same way that a soft asset (like a stock) would be. This is because hard assets usually have a real and tangible value that is easy to perceive.
Studies also show that home values are outpacing inflation by an average rate of
three percent in the past 100 years
. This means that home values are not only staying consistent with (or ahead of) inflation, but homes are actually becoming more valuable over time.
Should I be concerned about the current state of the housing market?
Despite the current challenges that the market is facing, there are still reasons to believe that the market is in a strong overall position. Many housing market experts believe that the mortgage delinquency rate provides greater clarity about the current condition of the housing market. A higher rate would suggest that the market is facing more trouble, but recent rates
have been lower
than at any point over the last several years. This is good news for current homeowners and investors, as well as anyone who is thinking about shopping for a home in the near future.
Will 2023 be a good year to buy or sell a home?
Buyers and sellers can both benefit from the unique market landscape that 2023 has to offer. Some shoppers will prefer to wait for a lower interest rate before they begin looking for a new home. Once interest rates come down, prices should start to rise as more buyers hit the market to shop for a new home.

As a buyer, you'll experience less competition if you shop for a home today, and you'll maintain the flexibility to refinance your loan later if rates drop. Sellers can capitalize on rising home prices and the desirability of properties in a thriving area like Morningside. If you have a home to sell, you'll have a solid chance to make a substantial profit when you put your home on the market.
I still have questions - who should I ask?
Nobody knows the Morningside real estate as well as Realtor®
Sonny Jones
. He takes time each day to study current market trends so that he can effectively guide his clients in making wise decisions when buying or selling properties throughout the Atlanta area. Sonny takes pride in providing top-notch customer service at every turn, and he frequently receives business from referrals and repeat clients. Reach out to Sonny if you have additional questions about the market or if you're interested in shopping for
Morningside homes for sale
.
*Header photo

courtesy of Shutterstock